Get amazing Surprises from
your favorite brands starting at
just $39.99 per box
*Receive between 1 and 5 items up to $1,500 value based on
your plan and customization. Average box value $55.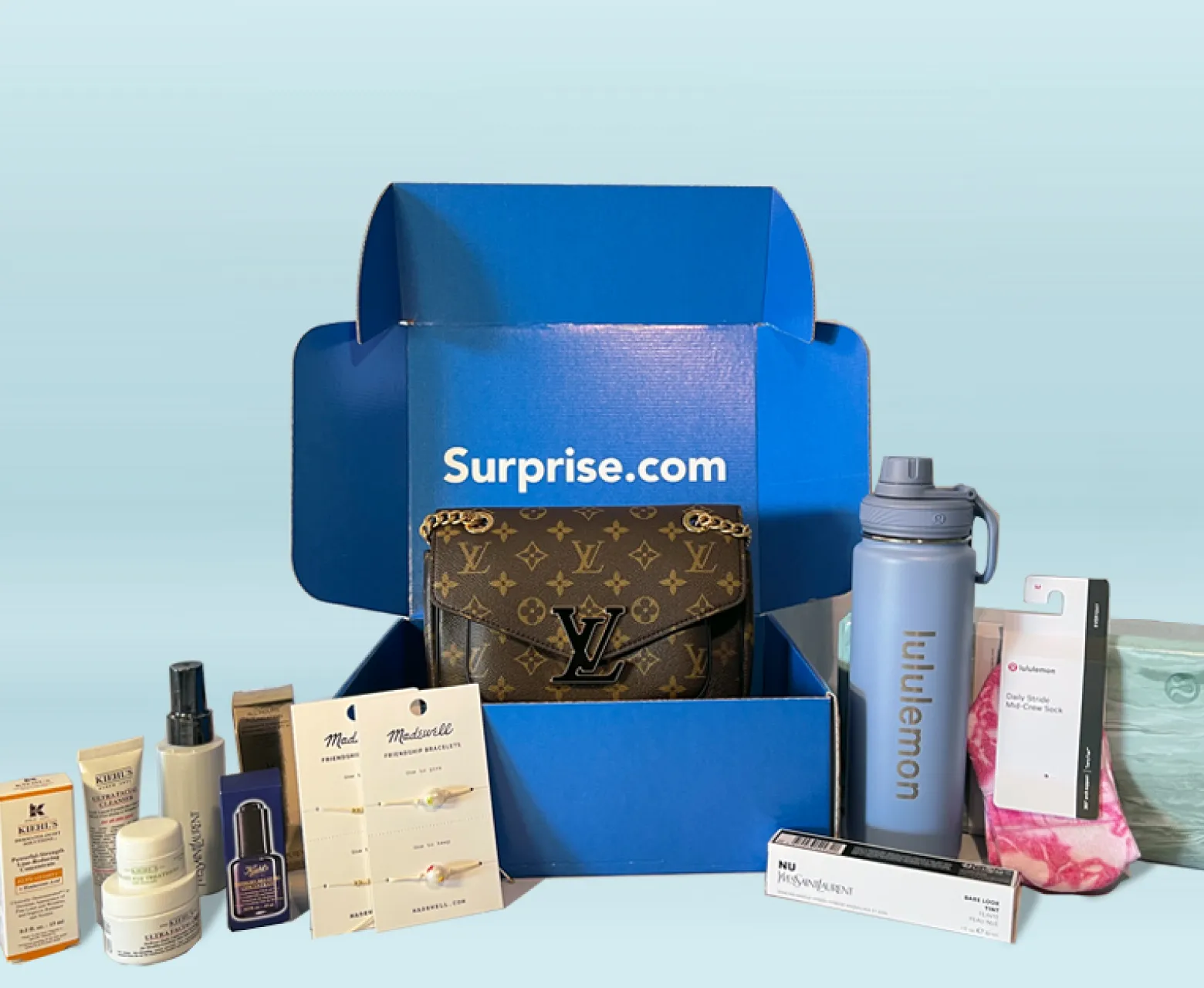 It's never been soo much fun to get soo much, for soo little!
Apple • Uber • Louis Vuitton • Nike • Alo
Lululemon • Yeti • Sony • Oculus • Adidas
Mac • Microsoft • Chanel • Marc Jacobs
Madewell • Everlane • Buck Mason • RayBan
Gucci • Balenciaga • And more!
HOW IT WORKS
Answer a few fun questions
in the Surprise app to set your Surprise preferences.

Log in daily to find new goodies and fill your Surprise Box
wishlist.

Your Surprise is shipped to
your door. We can't wait for you to experience the wow!
QUESTIONS
Q: Is there a Surprise in every box?

A: YES. You'll get a Surprise you love in every
box, based on your plan and preferences!

Q: How do you know what I like?

A: You answer a few fun questions in our app,
and update your preferences often!

Q: How do I cancel my Surprise Box?

A: You can stop getting amazing Surprises by
cancelling in the app or contacting us at
support@surprise.com
Surprise is Loved
"I never thought I would own a Chanel bag... so I couldn't believe my eyes when
I opened the box!"

"I got my first Surprise Box for like $40,
but when I opened it, it had a brand new
iPad! OMG!"

"This can't be real right? Do I actually
get to keep this stuff?!"
Get 66% OFF and open
your personailzed luxury
Surprise Box